Main Products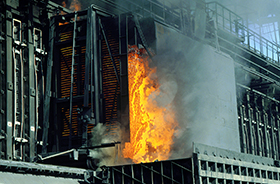 Cast and Forged Steel Products/Machine Parts
Cast and forged rolls for steel mills
Machinery and parts for steel mills
Spool
Cast products
Forged steel products
Iron Making Materials
Limestone
Cokes
Mill scale
Iron ore
Manganese ore
Coking coal
Pellets
Dolomite
Silica
Supporting the Manufacture of Iron and Steel with Products Ranging from Iron Making Materials to Forged Rolls for Steel Mills, Machinery, and Parts
We export cast and forged rolls and related equipment for steel mills, various automobile parts, components for agricultural and construction machinery and machines to Russia, the United States, Europe, and other countries.
We also import casting products from mainland China and Taiwan.
In the area of iron making materials, we engage in the export, import, and tripartite trade of limestone, cokes, mill scale, iron ore, ferromanganese ore, coking coal, pellets, and dolomite.
Contact
Tokyo Head Office Sales Dept. No. 7
TEL: 81-3-5860-2217/2206 (Iron Making Materials)
FAX: 81-3-3808-2326/2322 (Iron Making Materials)